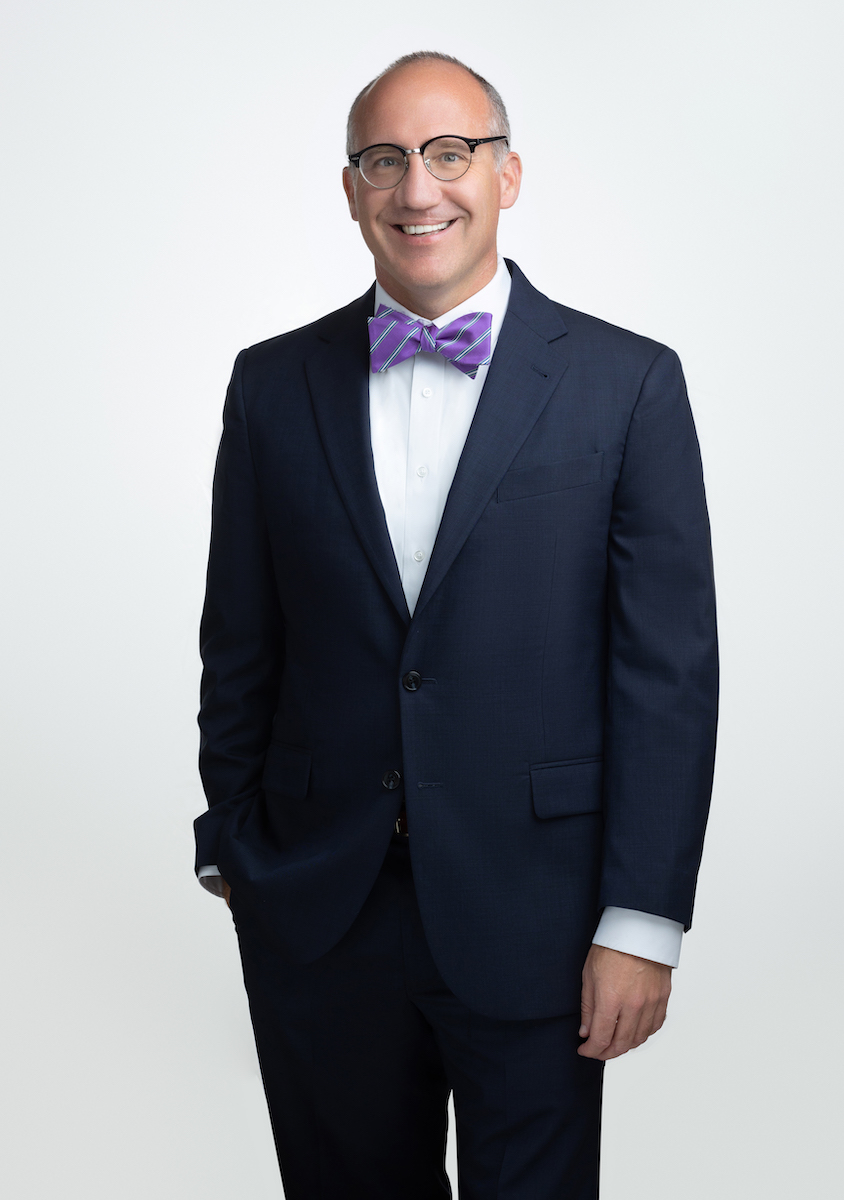 2013 Super Lawyers "Rising Stars" in the area of business litigation
State Bar of Michigan Litigation, Business Law and Negligence Sections


Oakland County Bar Association


Oakland County Bar Foundation Fellow


Barrister with the American Inns of Court – Oakland County Bar Association Inn
I am a lawyer largely because my grandfather was a lawyer and my uncle is a lawyer.  They made being a lawyer look like it was fun, interesting, and important; that it was a way of helping people solve their problems.  I am almost twenty years into the practice and I can say they were right – being a lawyer is fun, interesting and important (and difficult and stressful sometimes, too); but there is no job I would rather have than being a lawyer.  I continue to enjoy the challenge of understanding the complex problems our clients bring to us and helping them craft smart, creative, and business-minded decisions.
The way I unwind: Spending time outside.  Whether it is going for a run, cross-country skiing, golfing, watching my daughters swim, working in the yard, or sitting on the back patio around a campfire with my wife, I love being outside.
Favorite movie: "Planes, Trains, and Automobiles"
Favorite band: Pearl Jam
Favorite restaurant: One from each end of Oakland County: Red Devil, Holly, MI; and Anita's Kitchen, Ferndale, MI.
Beach or mountains: Beach.

More about Steve as a Lawyer
Stephen McKenney specializes in complex commercial litigation. He has over 15 years of extensive experience—including representing clients in breach of contract cases, partnership and shareholder disputes, and other business torts (including interference with contract, fraud and shareholder and member oppression), as well as creditors' rights litigation, banking litigation, legal malpractice, real estate litigation (including title disputes), probate litigation and constitutional litigation. Mr. McKenney has represented dozens of clients in appeals in both state and federal appellate courts. He has represented clients in all phases of property tax appeals. Mr. McKenney has experience in all facets of receivership disputes having represented receivers, banks seeking receiverships, and borrowers over whom receivers have been appointed.
Mr. McKenney has obtained multiple verdicts and arbitration awards—including a $4.9 million judgment in a breach of contract dispute. He has served as lead trial counsel in numerous cases, with substantial trial experience in state and federal courts, as well as in private arbitrations.
Mr. McKenney is licensed to practice in the state courts in Michigan, the United States District Court for the Eastern and Western Districts of Michigan, the United States Bankruptcy Courts for the Eastern and Western Districts of Michigan, the United States Court of Appeals for the Sixth Circuit and the United States Tax Court.
Mr. McKenney is a 1999 summa cum laude graduate of John Carroll University and a 2002 magnum cum laude graduate of Michigan State University College of Law. Upon his graduation from law school, he served as a law clerk for the Honorable James C. Cacheris—Senior United States District Judge for the Eastern District of Virginia.
Mr. McKenney serves as a member of the State Bar of Michigan's Character and Fitness District Committee.  He is a member of the State Bar of Michigan Litigation, Business Law, and Negligence Sections. He is a member of the Oakland County Bar Association, and is an Oakland County Bar Foundation Fellow.
Mr. McKenney is a Barrister with the American Inns of Court – Oakland County Bar Association Inn.  He serves on the Oakland County Bar Association's Circuit Court Committee and Business Court Committee. 
Mr. McKenney has served as a case evaluator in Oakland County. Mr. McKenney has been recognized as a Super Lawyer since 2014.  In 2013, he was recognized by Super Lawyers magazine as one of the publication's "Rising Stars" in the area of business litigation, identifying up-and-coming attorneys who are 40 years old or younger or who have been in practice for 10 years or less.