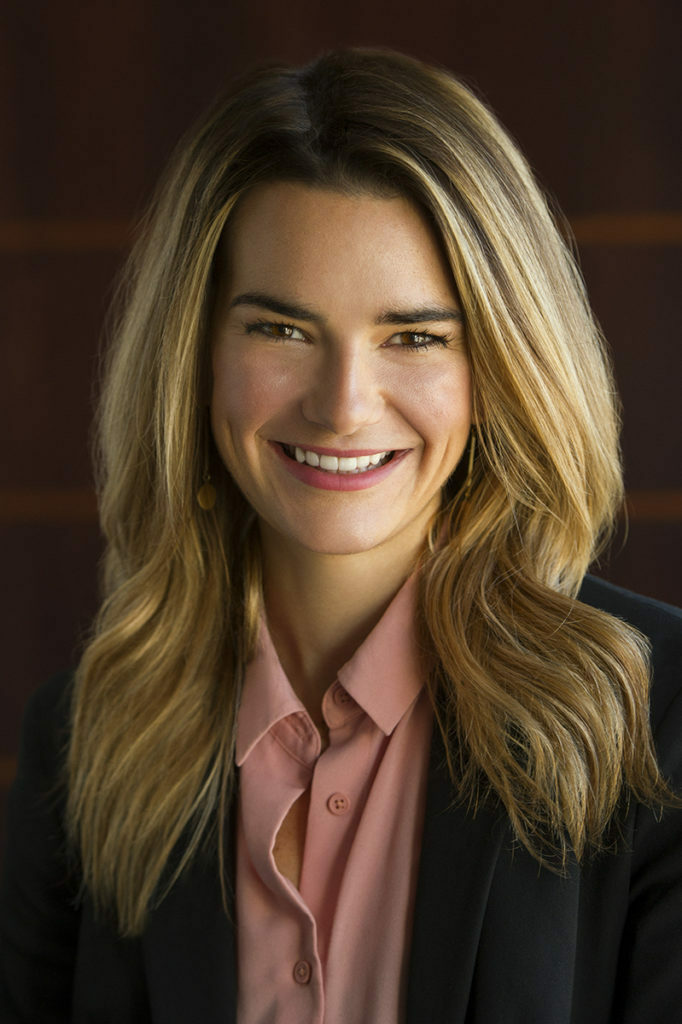 I love being a lawyer for a lot of the same reasons I love running.  Distance running requires a lot of practice and preparation but come race day, crossing the finish line is only possible through adaptability and the capacity to perform under pressure.  I have found that being an effective advocate for our clients requires the same level of training and mental toughness as running a marathon. It is truly a gift to have found a career that is both challenging and fun that fosters sportsmanship and a competitive spirit.  I love walking into work each day, ready to respond to whatever surprises might be waiting.
Favorite movie: The Thomas Crown Affair
Highlight of my weekends: Spending time with my family, preferably in my hometown of Traverse City.
The way I unwind: The intellectual in me would claim with a good book, but if I am being honest… Netflix.
Favorite food: Wine is food, right?
Best Childhood Memory: A disastrous camping trip in Canada with my dad and two brothers that ended with a rainstorm, a leaky tent, and roasting marshmallows over a motel stove at 2am.


More about Laura as a Lawyer

Laura DePonio concentrates her practice in the area of complex commercial litigation and is a member of the State Bar of Michigan, the Detroit Bar Association, and the Oakland County Bar Association.Ms. DePonio received her undergraduate from the University of Michigan, College of Literature, Science, and the Arts and a Juris Doctor from Northeastern University School of Law.  She also holds a Master's in Public health from Tufts Medical School where she concentrated her studies in healthcare and business administration.  During her time at the University of Michigan, Ms. DePonio was a member of several student organizations, including the Mid-American Model United Nations and the student government.  Ms. DePonio was a Northeastern Social Justice Scholarship recipient and served as a member of the Law Review, the Student Bar Association and the Health Law Association.  In her first year, Ms. DePonio worked as a student researcher, and in conjunction with her peers, drafted appellate briefs for the 11th Circuit on behalf of a nonprofit organization representing migrant workers in the United States. She also served as a teaching assistant for several first year law classes, including legal research and writing and criminal justice, and was a research assistant for the Civil Rights and Restorative Justice Program located at Northeastern.   Ms. DePonio completed judicial internships with the Honorable Victoria A. Roberts of the U.S. District Court for the Eastern District of Michigan, the Massachusetts Department of Public Health, and Neuman Anderson Grieco McKenney, P.C.