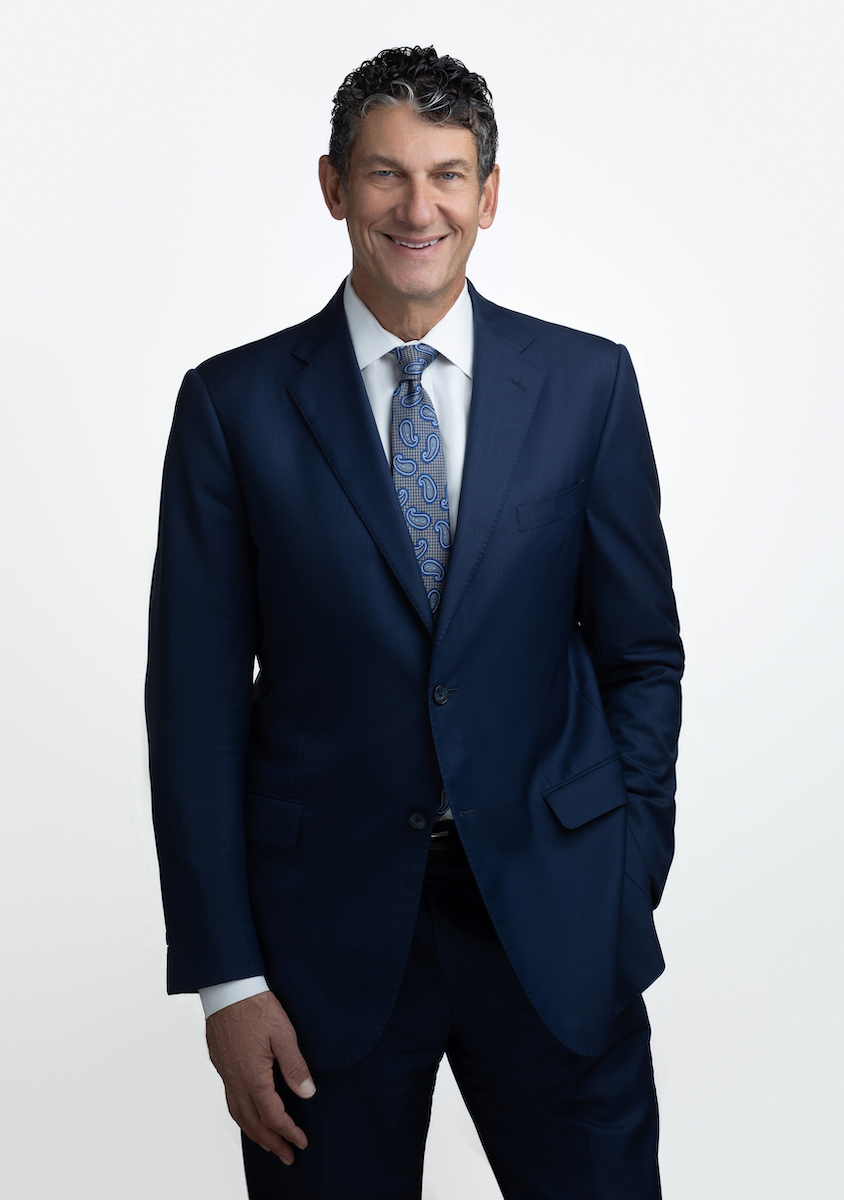 I have always enjoyed business, and relish my opportunity to combine my love of the law with my interests in accounting, finance and economics (I majored in accounting and minored in Economics at Michigan State University). Being the founder, and managing partner of Altior Law these last 11 years, has allowed me to have the best of both worlds; practicing law and running a business. And, without a doubt, this dual role has made me a better "attorney and counselor".
In creating Altior Law, we are striving to elevate the standards for lawyers while we zealously advocate for our clients. That is why, as part of that commitment, I am the Chairman of the Board of the Wayne State School Board of Governers, my law school alma mater; I have been appointed to the Board of the OCBA; and am in my second term as a Master in the Inns of Court. Giving back, helping to cultivate the next generation of high character, and high quality lawyers, and leaving the profession in better shape than we found it, are central to our firm's mission.
Age I decided to become a lawyer: I've wanted to be a lawyer since I was a young boy mesmerized by Gregory Peck's Atticus Finch in To Kill a Mockingbird. Over my 33 year career, I have strived to live up to the ideals I witnessed in that preeminent film—where an attorney tries to do the right thing, even when it was neither easy or popular.
Beach or mountains: As someone who has always enjoyed hiking, canoeing and camping in some of the most beautiful places on earth, including our national parks at Yosemite, Yellowstone and the Grand Canyon, as well as several national parks in Canada, I have always followed the mantra of leaving campsites and hiking trails in better shape than how you found them.
The way I unwind: As for fun outside the law, we are blessed to live on a lake, and I love spending time relaxing on the water, with a cigar in 1 hand and a fishing rod, or a cold beverage, in the other. I am also a golf and tennis junkie and try to play as much as time allows.
Highlight of my weekends: The greatest joy in my life is my family, including my wife Lisa, and our son Eli, who will be attending Bard College in New York where he was recruited to play college basketball. I expect to spend as many weekends as I can watching him play – Go Raptors!
Favorite Band: Led Zeppelin
Favorite Movie(s): Shawshank Redemption and Saving Private Ryan
Favorite Restaurant: Capitol Grille
Favorite Authors: Wallace Stegner and Pat Conroy
More about Ken as a Lawyer

Kenneth F. Neuman is the founding shareholder of the firm, and specializes in complex commercial litigation, real estate and corporate transactional work and business consulting. He has over 30 years of experience as an attorney, both inside and outside the courtroom, and has obtained multiple verdicts and arbitration awards in excess of one million dollars—including an $11 Million breach of contract action judgment and a $3 Million dollar judgment in a suit involving a civil fraud case.
He is regularly named a Michigan Super Lawyer (including a Top 50 Business Lawyer and 1 of the Top 100 Lawyers for the entire State of Michigan), a Best Lawyer, and a dBusiness magazine Top Lawyer.
Mr. Neuman is also a registered Certified Public Accountant (CPA) and spent several years practicing with one of the "big eight" accounting firms, prior to beginning his legal career. He is a 1983 graduate of Michigan State University (B.A. in Accounting) and a 1986 graduate of the Wayne State University School of Law.
Mr. Neuman has been called upon by Judges and fellow practitioners in Oakland, Wayne, Macomb, and St. Clair Counties to assist them as a receiver in complex commercial cases. Moreover, Mr. Neuman has served as an arbitrator and/or facilitator in numerous commercial cases involving areas of corporate law, real state, contracts, insurance, and business torts.
A frequent speaker at the continuing education seminars of the Michigan Association of Certified Public Accounts on litigation and expert witness related matters, he is also a current member of the Oakland County Bar Association (OCBA), State Bar of Michigan, Michigan Association of Certified Public Accountants, and American Association of Attorney-Certified Public Accountants.