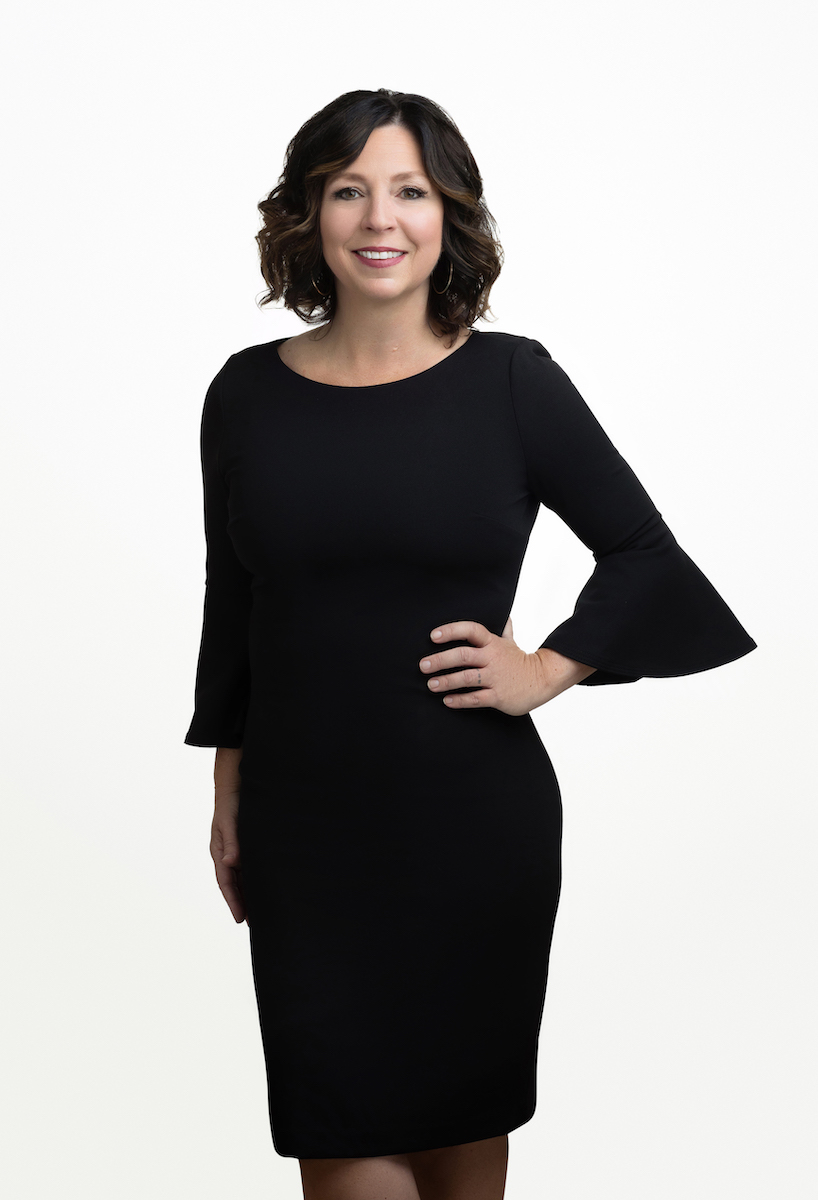 Best Lawyers in America © 2021 – Lawyer of the Year, Professional Liability (Troy) – Plaintiffs 
Best Lawyers in America © 2023 – Lawyer of the Year, Professional Liability (Troy) – Plaintiffs 
Best Lawyers in America © 2015-2022 – Professional Malpractice Law – Plaintiffs

2013-2022 Michigan Super Lawyer – Top 25 Women Business Lawyers in Michigan

2013-2022 Michigan Super Lawyer – Top 50 Business Lawyers in Michigan
2013-2022 Michigan Super Lawyer – Top 100 Lawyers in Michigan (Business Litigation)
2011-2022 Michigan Super Lawyer – Top 50 Women in Michigan
(Business Litigation and Professional Liability)
Michael E. Lee Memorial Award Recognizing Diversity by the OCBA – 2017
State Bar of Michigan – Representative Assembly – Michael Franck Award 2021
Awarded for outstanding contribution to the improvement of the legal profession
Women Lawyer's Assocation of Michigan – Jean L. King Leadership Award (September 2020)  
Awarded for visionary leadership in the face of opposition and outstanding efforts towards the advancement of women and the legal profession
State Bar of Michigan Negligence Section – Earl J. Cline and Sherwin Schreier Award for Excellence (2019) 
Awarded in recognition of the attorney's superb skills in the field of negligence law and dispute resolution
Women's Bar Association – Evelyn Forrest Respected Advocate Award (May 2019)
Awarded annually to a woman who best serves and represents her clients

 

Leading Lawyers Magazine – 

Leading Lawyer including top 10 Women Business Lawyers and Top 10 Women Lawyers – 2017-2022

Crain's Detroit

 

Notable Woman Lawyer – 2017, 2021
Michigan Lawyers Weekly

 

– Women in the Law – 2011
Award given to twenty women in the State of Michigan

 

in 2011.
Top Lawyers in Metro Detroit 2012-2022 –

 

DBusiness

 

magazine
Oakland County Bar Association – 2011 Pro Bono Service Award
National Association of Bar Executives (NABE) Lexis/Nexis Community & Educational Outreach Award, August 2011 for the OCBA Pro Bono Mentor Match Program created as OCBA president
Crain's Business

 

– 2010 "40 Under 40"
Honors the best and brightest in Southeast Michigan who have made their marks in business before the age of 40.
2007 Michigan Super Lawyer – Professional Liability Defense
Michigan Lawyers Weekly: 2004 Up and Coming Lawyers    
Award given to only five lawyers in the State of Michigan

 

in 2004 Detroit
Speaker, The Institute of Continuing Legal Education: "Serve on a Non-Profit Board" (November 21, 2017)


Faculty, The Institute of Continuing Legal Education: "Depositions Skills Workshop" (May 19, 2014)


Panelist, National Conference of Bar Presidents, ABA Mid-Year Meeting (February 7, 2014):       "Win-Win: Matching Unmet Legal Needs with Available Legal Talent."


Panelist, State Bar of Michigan Bar Leadership Forum (June 2012): "Running an Effective Meeting"


Faculty, The Institute of Continuing Legal Education: "Depositions Skills Workshop" (May 6-8, 2012)


Speaker – American Business Women's Association (ABWA) – Novi Oaks Chapter (March 9, 2011): "Lessons Learned Competing in a Male Dominated Profession"


Michigan Association of Justice Speaker – Rapid Fire Seminar "Top Ten (11) Ways to Avoid Being a Legal Malpractice Defendant" (May 9, 2008)


MTLA Speaker – Rapid Fire Seminar       "Winning Non-Economic Damages in Mold Litigation" (May 12, 2006)


Speaker – "Toxic Mold in Michigan Schools" – seminar sponsored by Sommers Schwartz, Michael B. Serling, P.C. and Philip J. Goodman, P.C., (June 2005)


MTLA Speaker – Medical Malpractice Seminar "Making the Case Against the Resident: The Resident Standard of Care" (November 7, 2003) 


MTLA Speaker – Rapid Fire Seminar "Mold Creates a New Cause of Action – Failure to Diagnose Sick Homes" (May 11, 2001) 


Guest Speaker, Due Process Television Show "Environmental Law" (October 23, 2001)


Speaker, Lorman Business Institute, Solving Water Intrusion and Mold Problems in Michigan (Feb. 27, 2002) 


Speaker, Lorman Business Institute, Solving Water Intrusion and Mold Problems in Michigan (2/11/03) 


Speaker, The Institute of Continuing Legal Education, Re: Mold Matters – Evaluating a Case – A Reality Check (March 25, 2003)
Author, American Bar Association,

 

the Young Lawyer

 

(May, 2012): "Mentor Match Program is a Win-Win for Legal Community"


Monthly President's Page in the OCBA magazine

 

Laches, August 2010-June 2011; also published in the

 

Oakland County Legal News: "OCBA Update"


Featured in

 

Michigan Lawyers Weekly

 

(January 19, 2009): "Seeking Someone to Blame: As Real Estate Deals Fail, More Losers Sue Lawyers"


Michigan Air & Waste Management Association re: Mold – Inspections, Liability and Insurance Issues (May 16, 2002)  


Author, Michigan Trial Lawyers Association

 

White Paper Series"Making the Case Against the Resident- the Resident Standard of Care in Michigan" – July 2004


Author, "Mold Grows in Michigan",

 

Negligence Law Section Quarterly

 

(Spring 2001)


Author, "Mold Creates New Cause of Action: Failure to Diagnose Sick Homes"

 

MTLA Quarterly, Winter 2001
Best Lawyers in America © 2021 – Lawyer of the Year, Professional Liability (Troy) – Plaintiffs
Best Lawyers in America
Best Lawyers in America © 2015-2021 – Professional Malpractice Law – Plaintiffs

2013-2018 Michigan Super Lawyer – Top 25 Women Business Lawyers in Michigan

2013-2018 Michigan Super Lawyer – Top 50 Business Lawyers in Michigan
2013-2021 Michigan Super Lawyer – Top 100 Lawyers in Michigan (Business Litigation)
2011-2021 Michigan Super Lawyer – Top 50 Women in Michigan
(Business Litigation and Professional Liability)
Michael E. Lee Memorial Award Recognizing Diversity by the OCBA – 2017
State Bar of Michigan – Representative Assembly – Michael Franck Award 2021
Awarded for outstanding contribution to the improvement of the legal profession
Women Lawyer's Assocation of Michigan – Jean L. King Leadership Award (September 2020)
Awarded for visionary leadership in the face of opposition and outstanding efforts towards the advancement of women and the legal profession
State Bar of Michigan Negligence Section – Earl J. Cline and Sherwin Schreier Award for Excellence (2019)
Awarded in recognition of the attorney's superb skills in the field of negligence law and dispute resolution
Women's Bar Association – Evelyn Forrest Respected Advocate Award (May 2019)
Awarded annually to a woman who best serves and represents her clients

Leading Lawyers Magazine –

Leading Lawyer including top 10 Women Business Lawyers and Top 10 Women Lawyers – 2017-2021



Crain's Detroit

Notable Woman Lawyer – 2017, 2018, 2021
Michigan Lawyers Weekly

– Women in the Law – 2011
Award given to twenty women in the State of Michigan

in 2011.
Top Lawyers in Metro Detroit 2012-2021 –

DBusiness

magazine
Oakland County Bar Association – 2011 Pro Bono Service Award
National Association of Bar Executives (NABE) Lexis/Nexis Community & Educational Outreach Award, August 2011 for the OCBA Pro Bono Mentor Match Program created as OCBA president
Crain's Business

– 2010 "40 Under 40"
Honors the best and brightest in Southeast Michigan who have made their marks in business before the age of 40.
2007 Michigan Super Lawyer – Professional Liability Defense
Michigan Lawyers Weekly: 2004 Up and Coming Lawyers
Award given to only five lawyers in the State of Michigan

in 2004 Detroit
Speaker, The Institute of Continuing Legal Education: "Serve on a Non-Profit Board" (November 21, 2017)


Faculty, The Institute of Continuing Legal Education: "Depositions Skills Workshop" (May 19, 2014)


Panelist, National Conference of Bar Presidents, ABA Mid-Year Meeting (February 7, 2014):       "Win-Win: Matching Unmet Legal Needs with Available Legal Talent."


Panelist, State Bar of Michigan Bar Leadership Forum (June 2012): "Running an Effective Meeting"


Faculty, The Institute of Continuing Legal Education: "Depositions Skills Workshop" (May 6-8, 2012)


Speaker – American Business Women's Association (ABWA) – Novi Oaks Chapter (March 9, 2011): "Lessons Learned Competing in a Male Dominated Profession"


Michigan Association of Justice Speaker – Rapid Fire Seminar "Top Ten (11) Ways to Avoid Being a Legal Malpractice Defendant" (May 9, 2008)


MTLA Speaker – Rapid Fire Seminar       "Winning Non-Economic Damages in Mold Litigation" (May 12, 2006)


Speaker – "Toxic Mold in Michigan Schools" – seminar sponsored by Sommers Schwartz, Michael B. Serling, P.C. and Philip J. Goodman, P.C., (June 2005)


MTLA Speaker – Medical Malpractice Seminar "Making the Case Against the Resident: The Resident Standard of Care" (November 7, 2003) 


MTLA Speaker – Rapid Fire Seminar "Mold Creates a New Cause of Action – Failure to Diagnose Sick Homes" (May 11, 2001) 


Guest Speaker, Due Process Television Show "Environmental Law" (October 23, 2001)


Speaker, Lorman Business Institute, Solving Water Intrusion and Mold Problems in Michigan (Feb. 27, 2002) 


Speaker, Lorman Business Institute, Solving Water Intrusion and Mold Problems in Michigan (2/11/03) 


Speaker, The Institute of Continuing Legal Education, Re: Mold Matters – Evaluating a Case – A Reality Check (March 25, 2003)
Author, American Bar Association,

 

the Young Lawyer

 

(May, 2012): "Mentor Match Program is a Win-Win for Legal Community"


Monthly President's Page in the OCBA magazine

 

Laches, August 2010-June 2011; also published in the

 

Oakland County Legal News: "OCBA Update"


Featured in

 

Michigan Lawyers Weekly

 

(January 19, 2009): "Seeking Someone to Blame: As Real Estate Deals Fail, More Losers Sue Lawyers"


Michigan Air & Waste Management Association re: Mold – Inspections, Liability and Insurance Issues (May 16, 2002)  


Author, Michigan Trial Lawyers Association

 

White Paper Series"Making the Case Against the Resident- the Resident Standard of Care in Michigan" – July 2004


Author, "Mold Grows in Michigan",

 

Negligence Law Section Quarterly

 

(Spring 2001)


Author, "Mold Creates New Cause of Action: Failure to Diagnose Sick Homes"

 

MTLA Quarterly, Winter 2001
Best Lawyers in America © 2021 – Lawyer of the Year, Professional Liability (Troy) – Plaintiffs
Best Lawyers in America
Best Lawyers in America © 2015-2021 – Professional Malpractice Law – Plaintiffs

2013-2018 Michigan Super Lawyer – Top 25 Women Business Lawyers in Michigan

2013-2018 Michigan Super Lawyer – Top 50 Business Lawyers in Michigan
2013-2021 Michigan Super Lawyer – Top 100 Lawyers in Michigan (Business Litigation)
2011-2021 Michigan Super Lawyer – Top 50 Women in Michigan
(Business Litigation and Professional Liability)
Michael E. Lee Memorial Award Recognizing Diversity by the OCBA – 2017
State Bar of Michigan – Representative Assembly – Michael Franck Award 2021
Awarded for outstanding contribution to the improvement of the legal profession
Women Lawyer's Assocation of Michigan – Jean L. King Leadership Award (September 2020)
Awarded for visionary leadership in the face of opposition and outstanding efforts towards the advancement of women and the legal profession
State Bar of Michigan Negligence Section – Earl J. Cline and Sherwin Schreier Award for Excellence (2019)
Awarded in recognition of the attorney's superb skills in the field of negligence law and dispute resolution
Women's Bar Association – Evelyn Forrest Respected Advocate Award (May 2019)
Awarded annually to a woman who best serves and represents her clients

Leading Lawyers Magazine –

Leading Lawyer including top 10 Women Business Lawyers and Top 10 Women Lawyers – 2017-2021



Crain's Detroit

Notable Woman Lawyer – 2017, 2018, 2021
Michigan Lawyers Weekly

– Women in the Law – 2011
Award given to twenty women in the State of Michigan

in 2011.
Top Lawyers in Metro Detroit 2012-2021 –

DBusiness

magazine
Oakland County Bar Association – 2011 Pro Bono Service Award
National Association of Bar Executives (NABE) Lexis/Nexis Community & Educational Outreach Award, August 2011 for the OCBA Pro Bono Mentor Match Program created as OCBA president
Crain's Business

– 2010 "40 Under 40"
Honors the best and brightest in Southeast Michigan who have made their marks in business before the age of 40.
2007 Michigan Super Lawyer – Professional Liability Defense
Michigan Lawyers Weekly: 2004 Up and Coming Lawyers
Award given to only five lawyers in the State of Michigan

in 2004 Detroit
Speaker, The Institute of Continuing Legal Education: "Serve on a Non-Profit Board" (November 21, 2017)


Faculty, The Institute of Continuing Legal Education: "Depositions Skills Workshop" (May 19, 2014)


Panelist, National Conference of Bar Presidents, ABA Mid-Year Meeting (February 7, 2014):       "Win-Win: Matching Unmet Legal Needs with Available Legal Talent."


Panelist, State Bar of Michigan Bar Leadership Forum (June 2012): "Running an Effective Meeting"


Faculty, The Institute of Continuing Legal Education: "Depositions Skills Workshop" (May 6-8, 2012)


Speaker – American Business Women's Association (ABWA) – Novi Oaks Chapter (March 9, 2011): "Lessons Learned Competing in a Male Dominated Profession"


Michigan Association of Justice Speaker – Rapid Fire Seminar "Top Ten (11) Ways to Avoid Being a Legal Malpractice Defendant" (May 9, 2008)


MTLA Speaker – Rapid Fire Seminar       "Winning Non-Economic Damages in Mold Litigation" (May 12, 2006)


Speaker – "Toxic Mold in Michigan Schools" – seminar sponsored by Sommers Schwartz, Michael B. Serling, P.C. and Philip J. Goodman, P.C., (June 2005)


MTLA Speaker – Medical Malpractice Seminar "Making the Case Against the Resident: The Resident Standard of Care" (November 7, 2003) 


MTLA Speaker – Rapid Fire Seminar "Mold Creates a New Cause of Action – Failure to Diagnose Sick Homes" (May 11, 2001) 


Guest Speaker, Due Process Television Show "Environmental Law" (October 23, 2001)


Speaker, Lorman Business Institute, Solving Water Intrusion and Mold Problems in Michigan (Feb. 27, 2002) 


Speaker, Lorman Business Institute, Solving Water Intrusion and Mold Problems in Michigan (2/11/03) 


Speaker, The Institute of Continuing Legal Education, Re: Mold Matters – Evaluating a Case – A Reality Check (March 25, 2003)
Author, American Bar Association,

 

the Young Lawyer

 

(May, 2012): "Mentor Match Program is a Win-Win for Legal Community"


Monthly President's Page in the OCBA magazine

 

Laches, August 2010-June 2011; also published in the

 

Oakland County Legal News: "OCBA Update"


Featured in

 

Michigan Lawyers Weekly

 

(January 19, 2009): "Seeking Someone to Blame: As Real Estate Deals Fail, More Losers Sue Lawyers"


Michigan Air & Waste Management Association re: Mold – Inspections, Liability and Insurance Issues (May 16, 2002)  


Author, Michigan Trial Lawyers Association

 

White Paper Series"Making the Case Against the Resident- the Resident Standard of Care in Michigan" – July 2004


Author, "Mold Grows in Michigan",

 

Negligence Law Section Quarterly

 

(Spring 2001)


Author, "Mold Creates New Cause of Action: Failure to Diagnose Sick Homes"

 

MTLA Quarterly, Winter 2001
The part of my job I like the most is helping a client get closure from a difficult situation. Sometimes that results in a victory but most often a settlement that can allow them to move on from the stress of litigation, whether as an individual or a business that no longer wants the distraction from its business purpose. I enjoy the aspect of being counselor and advisor as well as advocate and helping our clients strategize about the best solution to a problem, which is not always in litigation.
As lawyers, we are blessed with an opportunity to improve the lives of our clients or society whether it is with an individual case or a change in the law that will benefit the public or through our volunteer efforts as members of the bar. It is such a privilege to be able to use my law degree to make a difference and is the reason that I continue to encourage individuals to consider the law as a rewarding career.  Jennifer has also served as an arbitrator and/or facilitator in numerous commercial cases involving areas of corporate law, contracts, insurance, and business torts.
I would like to see lawyers collectively view themselves first, as officers of the court and public citizens with a higher calling towards improvements in the law and access to justice, and then, as business owners. This would change how society views lawyers and would reinforce our status as members of a noble profession with rules of ethics that differentiates us from other professions driven only by profit.

Age I decided to become a lawyer: 13 – I was captivated by the trial scenes in a TV movie on the Atlanta child murders and knew that I wanted a career that allowed me to be in the courtroom.
Highlight of my weekends: Spending time with my daughter, who is growing up too quickly.
Best childhood memory: As an army brat who lived in Heidelberg, Germany, I have many and they all involve traveling to different places in Europe with my family. In addition to travel, we would enjoy the simple treasures of Germany by volksmarching as a family or visiting Christkringle markets in German cities.
The way I unwind: With a good book.
Favorite food: Brooklyn style pizza
Favorite band: Grateful Dead. I'm a proud Dead Head.
If I wasn't a lawyer: I'd be an archeologist. I love the idea of uncovering history and the stories of past societies and civilizations as well as the focus, determination and patience that is required to perform the job.
Beach or mountains: The west coast. Beach and mountains!
If I had an extra million dollars: I'd start a foundation that would allow me to use that money and my time to advocate for improvements in educating our youth because encouraging and promoting quality education is the way to make a lasting difference and significant impact on the future of our state and country.

More about Jennifer as a Lawyer
Jennifer M. Grieco is the Immediate Past President of the State Bar of Michigan, having served as President from 2018-2019. She concentrates her practice in the area of complex commercial litigation. Her experience encompasses a broad range of commercial disputes with a particular emphasis on business tort claims including professional malpractice, contract claims, construction litigation and coverage claims. Jennifer is a certified mediator and is routinely asked to mediate or arbitrate disputes.
Jennifer has more than 20 years of trial experience and has been awarded multiple high-profile verdicts and arbitration awards. She has also been granted summary judgment/disposition on numerous occasions in favor of her clients as both the plaintiff and the defendant.
Jennifer is a 1993 graduate of the University of Toledo and a 1997 cum laude and order of the coif graduate of the University of Toledo, College of Law, where she served as Note and Comment Editor of the University of Toledo Law Review.
Routinely recognized for her accomplishments and contributions to the legal profession, Jennifer was named one of only five Up & Coming Lawyers for 2004 by Michigan Lawyers Weekly. She has been recognized as a Super Lawyer and Top 50 Women Lawyers since 2010; as one of the Top 100 Lawyers since 2013; a Top 50 Business Lawyers since 2013; and one of the Top 25 Women Business Lawyers in Michigan since 2013. She was included in The Best Lawyers in America© for 2015-2018 and recognized as a dbusiness Top Lawyer in 2012-2018. In 2018, Jennifer was named a Leading Lawyer in Leading Lawyers Magazine for 2017 and 2019, including top 10 Women Business Lawyers and Top 10 Women Lawyers. She was also recognized as a Notable Woman Lawyer by Crain's Detroit in 2017. Jennifer was also awarded the Michael E. Lee Memorial Award Recognizing Diversity by the OCBA in October 2017.
In 2010, Jennifer was also named to Crain's Detroit Business' annual "40 Under 40″ list, based on business achievements and community impact and in 2011, she recognized by Michigan Lawyers Weekly as a "Woman in the Law." In 2011, the Legal Aid and Defender Association Inc., presented Jennifer with the Pro Bono Service Award of the Oakland County Bar Association (OCBA) for her work in establishing the OCBA Pro Bono Mentor Match Program. The OCBA Pro Bono Mentor Match Program won both the LexisNexis Community Education Outreach Award at the American Bar Association's annual meeting in August, 2011 and the State Bar of Michigan's Kimberly M. Cahill Award for bar leadership in September, 2012.
A frequent speaker and published author, Jennifer is a past President of the Oakland County Bar Association (2010-2011), after serving as a member of the Board of Directors from 2004-2010. In 2011, she won a contested seat on the State Bar of Michigan Board of Commissioners in District I, representing Oakland County.
Jennifer is currently serving as a member of the State Bar of Michigan Alternative Dispute Resolution Council and on the ABA's Standing Committee on Professionalism.  Jennifer also served as a member of the State Bar of Michigan Negligence Council, the American Bar Association, and the Michigan Association for Justice. She previously served as President of the Oakland County Region of the Women Lawyers Association of Michigan from 2003-2004 and Chair of the New Lawyers Committee of the OCBA from 2012-2016.